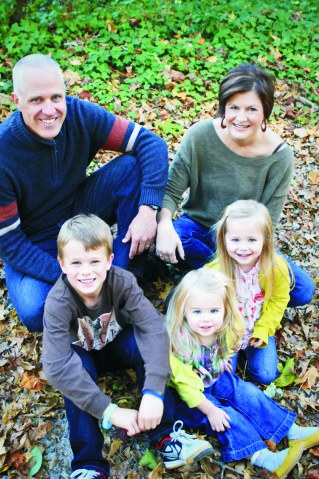 Forty years old, full of hope, and love for God and her family…Melissa Means was the mom to three precious children, Silas (8), Maris (4), and Lily (2), she became Brad's wife in 1994, and had more true friends than most of us will ever know.  We first met Melissa in her hospital room in January of 2013; we were blessed to be able to serve her for the next six weeks (she traded her worn body for her new one on February 28, 2013).
Melissa chose meaningful projects for her children.  Among them are thumbprint charms, scrapbooks, Bibles, quilts, and books of letters.  In addition to these items, there are gifts for the future to mark a special occasion. Perhaps one of the greatest keeps sakes Melissa left behind were letters she wrote to each of her children – these were added to their book of letters.
Though our time with Melissa was short, the inspiration she provided will be everlasting.  It was a pleasure.  Please continue to pray for Brad, the children, and all of Melissa's family and friends.