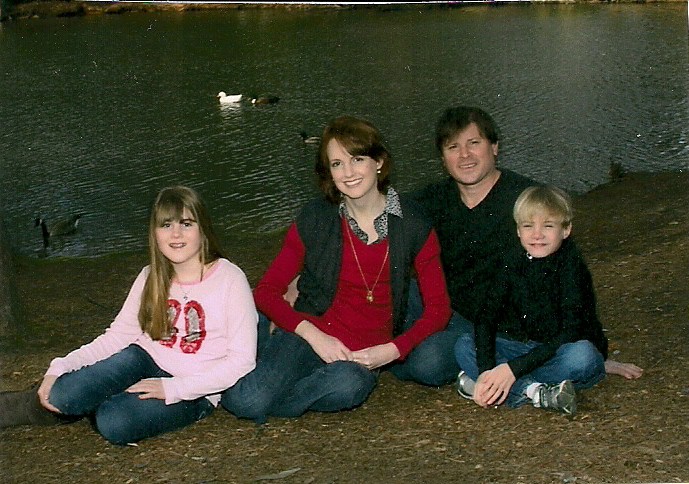 Rebecca lives with her husband and two children (Dorothy & Elliot) in Fountain Inn, SC.  This adorable 36-year-old mom has to be one of the most organized, pro-active, and energetic moms we have had the pleasure of serving.  Giving in to her breast cancer is not on Rebecca's agenda, and still, she knows the importance of being prepared for God's timing.
Rebecca carefully chose projects for the future and great words of inspiration to go with each item.  Among the treasured keepsakes that we are helping Rebecca prepare are engraved keychains (for when a driver's license in obtained), graduation presents, wedding day gifts, and gifts for when her first grandchildren are born.  A book of envelopes, each labeled for a special occasion (birthdays, holidays, Prom, Driver's License) or lesson/life tip (Marriage, Career, Faith and Religion), will be created for each child.  Rebecca is busy writing letters to put in those envelopes.  We are also collecting letters from friends and family that will be written Dorothy and Elliot so that they can get to know their mom through the eyes of others.
Most of the items that we are preparing for Dorothy and Elliot have had a special Bible verse chosen by Rebecca inscribed on them.  During our first meeting, Rebecca said something that will stick with us and are words to plan by: "With each monumental phase in their lives, if I am not here when they wish I was…I want to show up".  Rebecca is choosing projects that will ensure she is able to show up, one way or another.