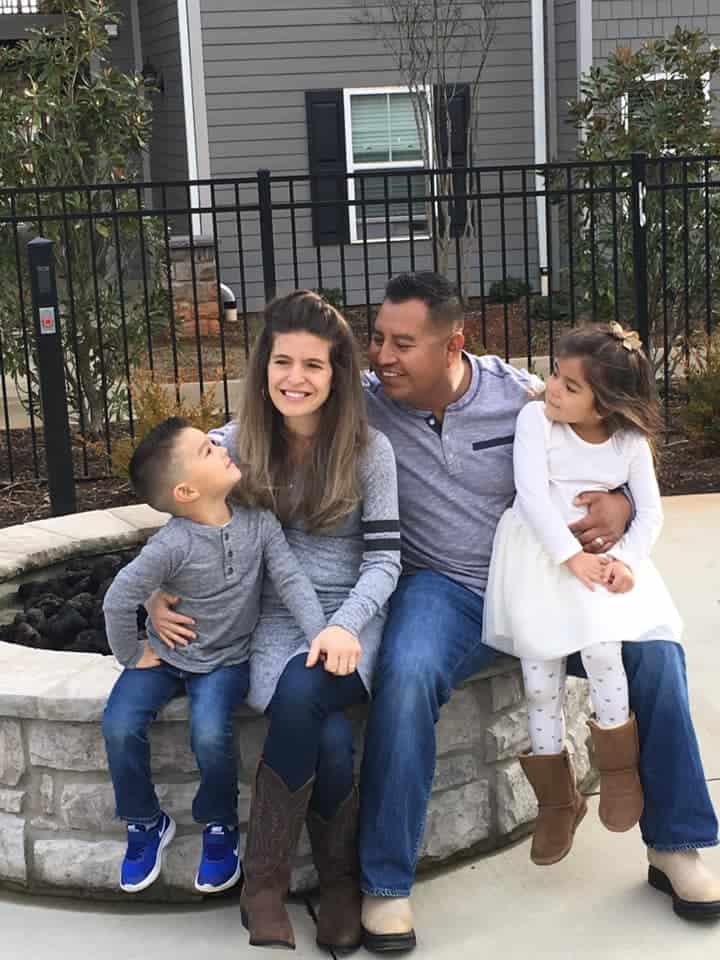 On February 4, 2019, I had the great honor of meeting Kelly for the first time. It was a scheduled appointment at her home to begin the process of preserving her legacy for her children (Paulina & Emiliano). That particular day, Kelly was not doing well. In fact, she was having many complications and there was worry that maybe her time was near. She shared beautiful stories about her family with me. She told me how she had recently had a "girls night/indoor tent sleepover" with her daughter and how her adoring son would help put her socks on each morning. We talked about her career as a Martial Arts Instructor and how she hoped to teach her students and her children that "Attitude is Everything" and "Anything is Possible with God." The most important piece of advice she wanted to pass on to her children was to "Keep Jesus as #1".
With all of her strength and determination, and a lot of faith and prayer, Kelly rebounded from that time. She made it up off the back porch couch, and started walking again, without her walker- I even saw her shopping at Publix grabbing some things for Thanksgiving! A true miracle and testimony. Her smile was huge! A few weeks later she brought the kids by our office and we had a great visit!
Together, we communicated & visited over the course of 17 months to discuss and work on projects for her children. Each time she received a newly completed gift for her children (some for now, some for the future), Kelly would glow with delight & appreciation. When the gifts were "for now", she would send me pictures of their smiling faces. She was very grateful for the opportunity to have ways to "be there" in Paulina's and Emiliano's lives. Recently, many friends and family members have been submitting letters to go in a book for her children. It is inspiring to see the impact Kelly had on so many people, young and old. She lived her life well. I am thankful to have met her.
Kelly went to be with Jesus on July 20, 2020.
May God bless and comfort all of you, Kelly's family, friends, & students, as you travel your own personal grieving journey. "Keep Jesus #1".