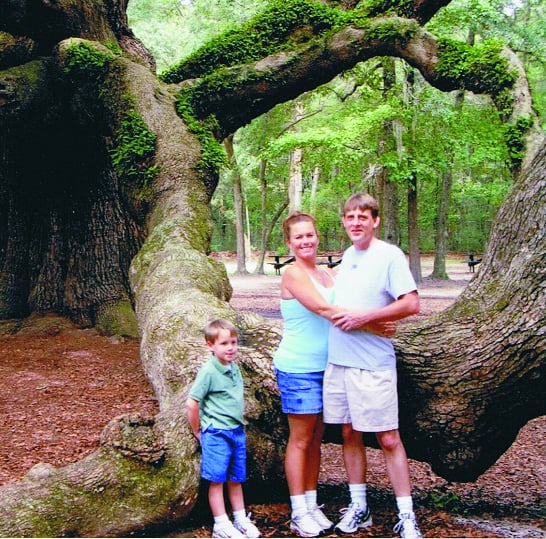 Billy was 40 when we met him in January 2011.  With is wife Haidee by his side and their 7-year-old son Lawson, Billy battled with Melanoma for many months.
During our meeting, we learned that Billy loved being a dad…when he came home from work in the construction supply industry he went straight to building Legos and coloring with Lawson.  One of our favorite projects ever was made for Lawson – a picture that he and his dad colored together, complete with a frame made from Legos was preserved in a shadow box.  We were also able to have one of Billy's hammers engraved for Lawson and had a wooden plaque created for the Hammer to hang on.  A tool belt was embroidered with a special message to Lawson as well.  A book of pictures, thumbprint charm and quilt from billy's clothing was also made for Lawson.
On March 2, 2011, Billy was freed from his cancer-ridden body.