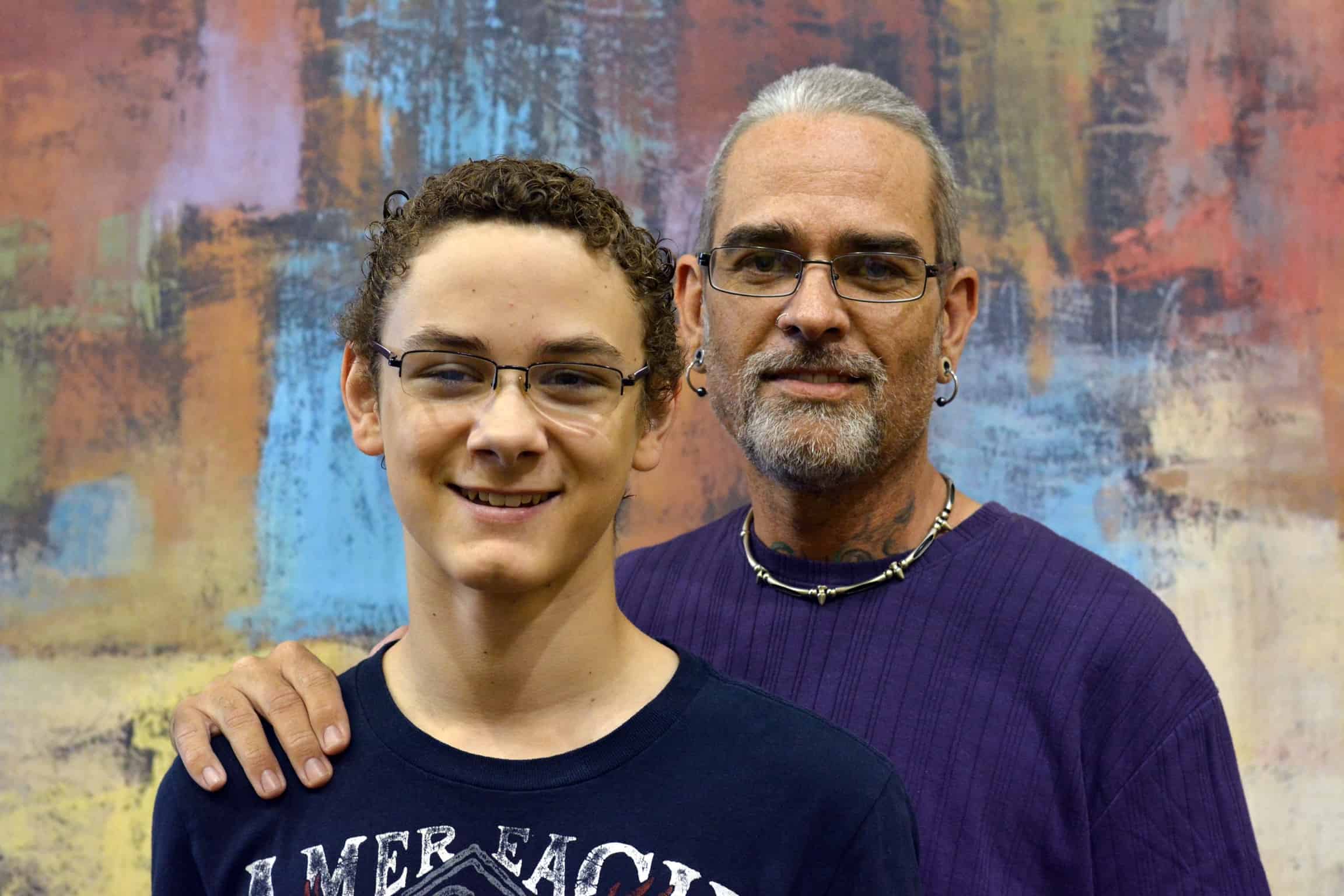 Michael became a part of Let There Be Mom's Family in January of 2014, at the age of 38. He has two sons, K.C. (14) and Michael Steven (13) and is battling End Stage Liver Disease
One fun thing we learned is that Christmas is Michael's favorite holiday. This is when his family gathers and spends the entire day playing Hand & Foot, a card game.  To honor this tradition we recreated card sets for each of his sons; a set includes a metal cigar box case and  6 decks of cards.  Each case has an engraved plate with a special message from Michael.
A shared-loved past-time between Michael and his son, Michael Steven, is going shooting.  We were able to use bullet casings, from bullets they previously shot, to create a gift for the future for Michael Steven.
In our interview with Michael, he told us some advice he'd like to share with his boys, "Be good husbands to your wives. Choose to be honest and faithful."
Update: Michael is hopeful to receive a liver transplant in the future.