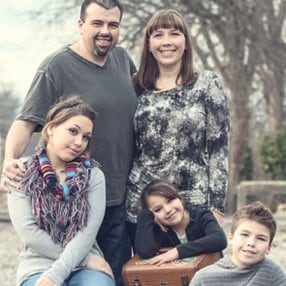 Lou was one of Let There Be Mom's biggest supporters.  As the owner of Paradise Jewelers on Woodruff Road, Lou put the bails on the thumbprint charms that our LTBM families wear and helped our organization by providing jewelry items at his cost.  Lou served our families since 2008, but in 2013, we started serving him.
Through our interview process, we learned a lot more about our supporter… he enjoyed cooking and felt a few of his recipes were worth passing on, his entrepreneurship began at a very young age (third grade) with a car washing business, he enjoyed telling me stories about his children (especially the funny ones), Hawaii was his favorite place, he spoke about holiday traditions (including jelly bean trails and gingerbread house making) with a child-like excitement and he loved his wife with all his heart.
It was Lou's dream to pass on Paradise Jewelers to his children.  His wife, Marcia, and Ronny (a faithful employee and friend of Lou's) will continue to work hard to meet all of your jewelry needs. Please continue to support this local business.
If you will join me in praying for Lou's family and friends so that they may have peace and comfort as they remember Lou's humor, dedication, and love and in thanking God for allowing Lou to bless so many with the time he did have on earth.