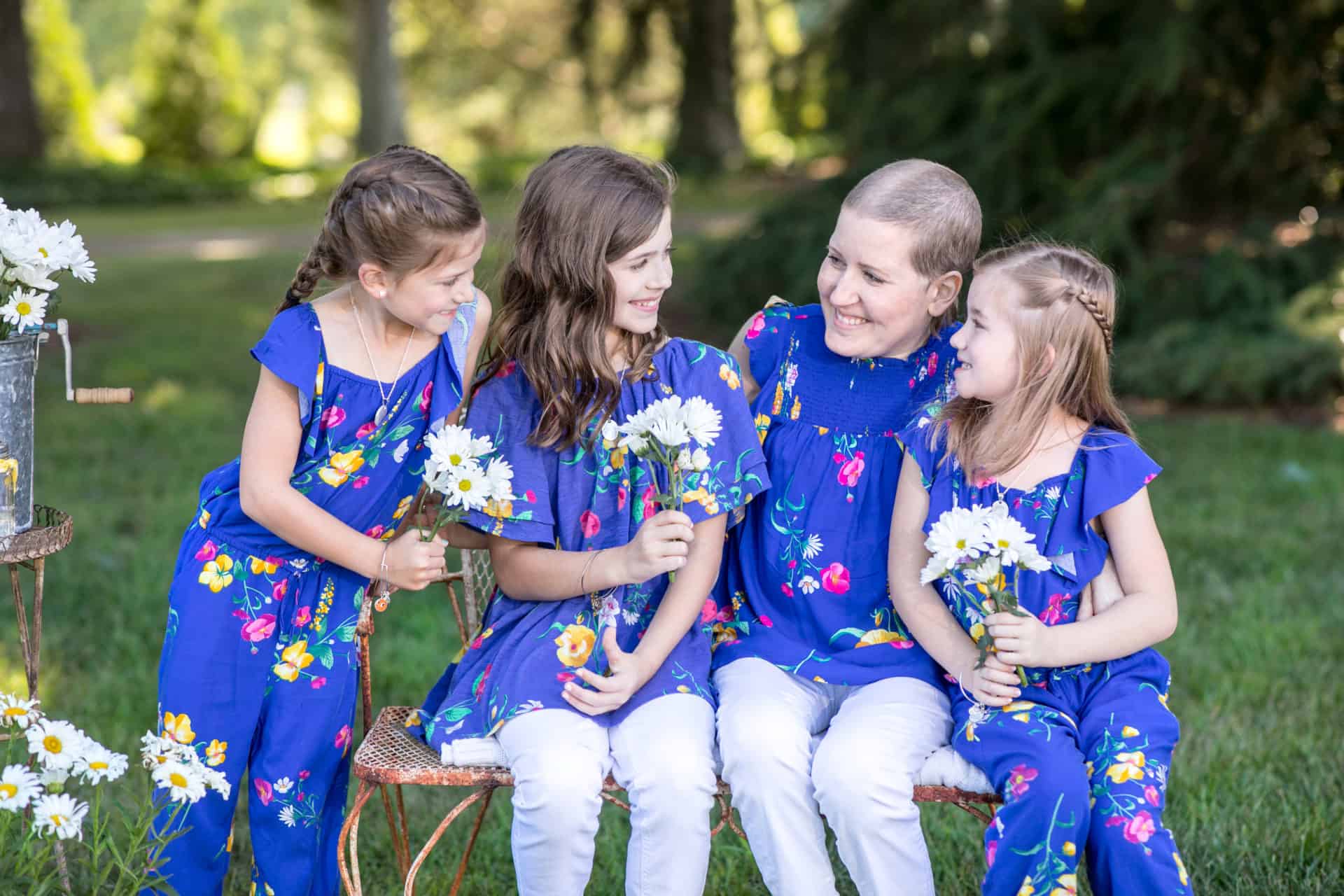 Have you ever had the opportunity to meet someone that was so calming and positive despite their circumstances that you wondered how they had this control and comfort?  That was Jackie.  Her strength came from the Lord.
Jackie was a joy to visit.  Regardless of her illnesses that was wearing her down, she never once missed the opportunity to give a compliment, a thank you, and an offer to help serve.  A truly remarkable mom.  Jackie was married to Mike; together they share 3 precious daughters, Kendall, Regan, & Kate.  The girls have received thumbprint charms engraved with a special message from their mom ("Be Kind") on the back, plus quilts made from her clothing that tell the story of her life – Disney (she was a "magical" travel agent), a chef's hat (trained in the culinary arts), a Christmas Tree (her favorite holiday), Chicago Bears & Cubs (big fan), and many other significant images that represent Jackie.
Additionally, there are gifts for Baptisms, Driver's License Day, 16th birthdays, Proms, High School Graduations, Going off to College, First Homes, Weddings, & First Babies.  There is no doubt that Jackie will be loving on her girls for many, many years.
On November 21, 2019, Jackie found herself in the arms of the one who gave her such peace.