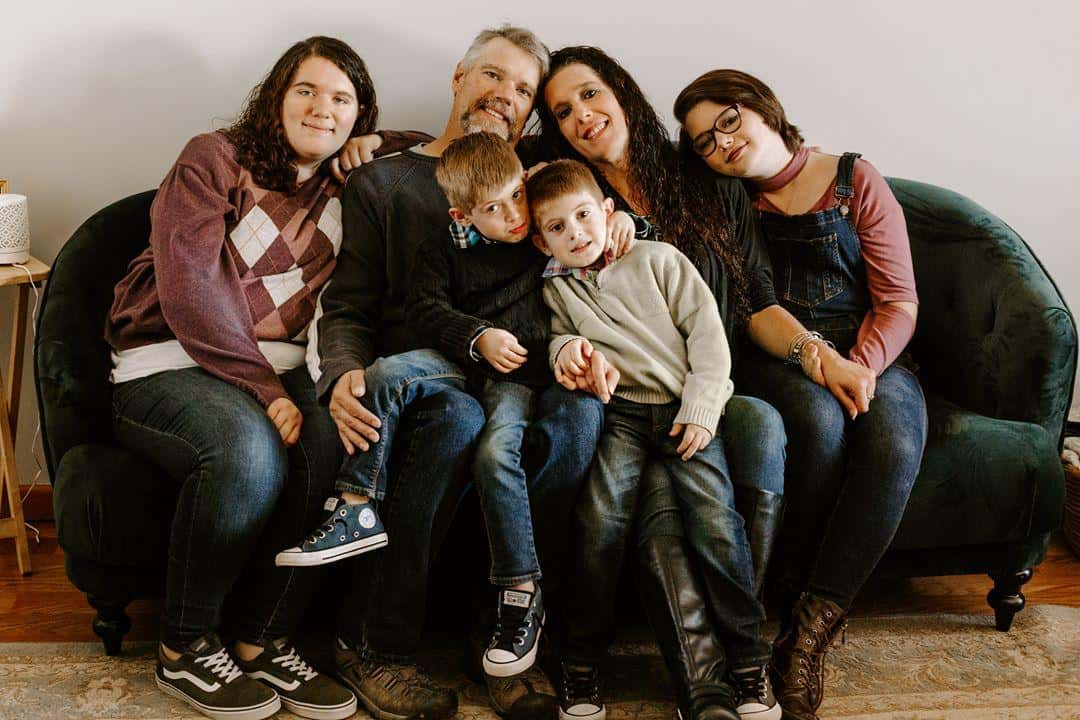 We met with Michael and his wife, Julie, in early September of 2019.  Our meeting took place at the hospital as Michael was nearing the end of his battle with his cancer.  The day we met, he was in good spirits.  His mind was clear and he had a lot to share about his four children – two girls (14 & 18) and twin boys (5).  During the interview, we had a visit from someone special.  He leapt on Michael's bed, grabbed a potato chip and gave a quick slobbery kiss.  It was easy to tell Michael had an affection for furry friends.
The family had only been living in the Upstate for since 2017, so many of their memories were based in their home state of NY.  Michael's played the bass guitar, loved camping with his family, collected elephants, enjoyed grilling, and was proud to be 100% Irish!  There are some incredibly meaningful gifts that have been crafted and set aside for the children has they celebrate events in the future.
On October 5, 2019, a month after we first met him, at the age of 46, Michael completed his time here.  Though Michael was no longer here, on November 20 (his birthday), each of his children received a thumbprint charm from him with a special engraved message.  Nora's reads, "Always lean on God".  Morgan's says, "I'll always be with you". And the boys have "In His Grip" on theirs. Julie's read, "hearts".
We were honored to serve Michael & his family