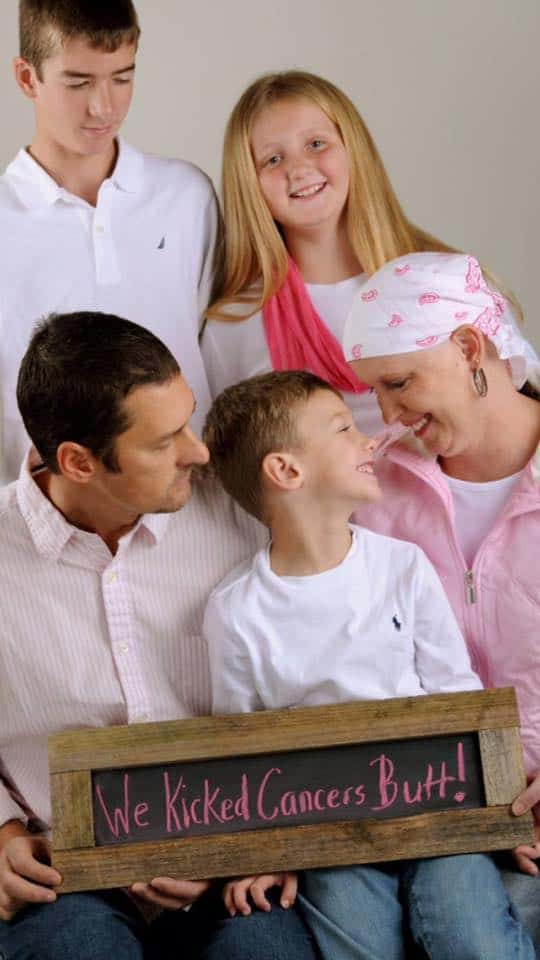 On May 3, 2016, we met Jennifer, a very kind, loving, Godly mom. As we sat in her living room with Jennifer and her husband, Shane, we learned about their three children, Connor (16), Kennedy (12), and Corbin(8), and their wonderful family traditions.
Jenifer chose many gifts for the future, but for now, she selected thumbprint charms, each with a different message engraved on the back, quilts made from her clothing and each child's clothing, books of letters from friends and family (there were so many), and pillow cases for the camper. These pillowcases will remind the children of the fun activities the family does while spending time together, including making smores, playing cards, and eating (apparently, a lot of eating goes on during their camping trips, hot dogs, corn dogs, Uncrustables, eggs, bacon, pancakes, sausage, pizza rolls – makes you want to go camping).
And then there are lots of gifts for the future – we don't want to give any secrets away, so let's just say Jenifer thought of the big moments to come and some others that we might take for granted (the first ball game she isn't there for and the first Christmas without her).
Jennifer lost her battle to breast cancer on July 7, 2016. We know she is missed, deeply.