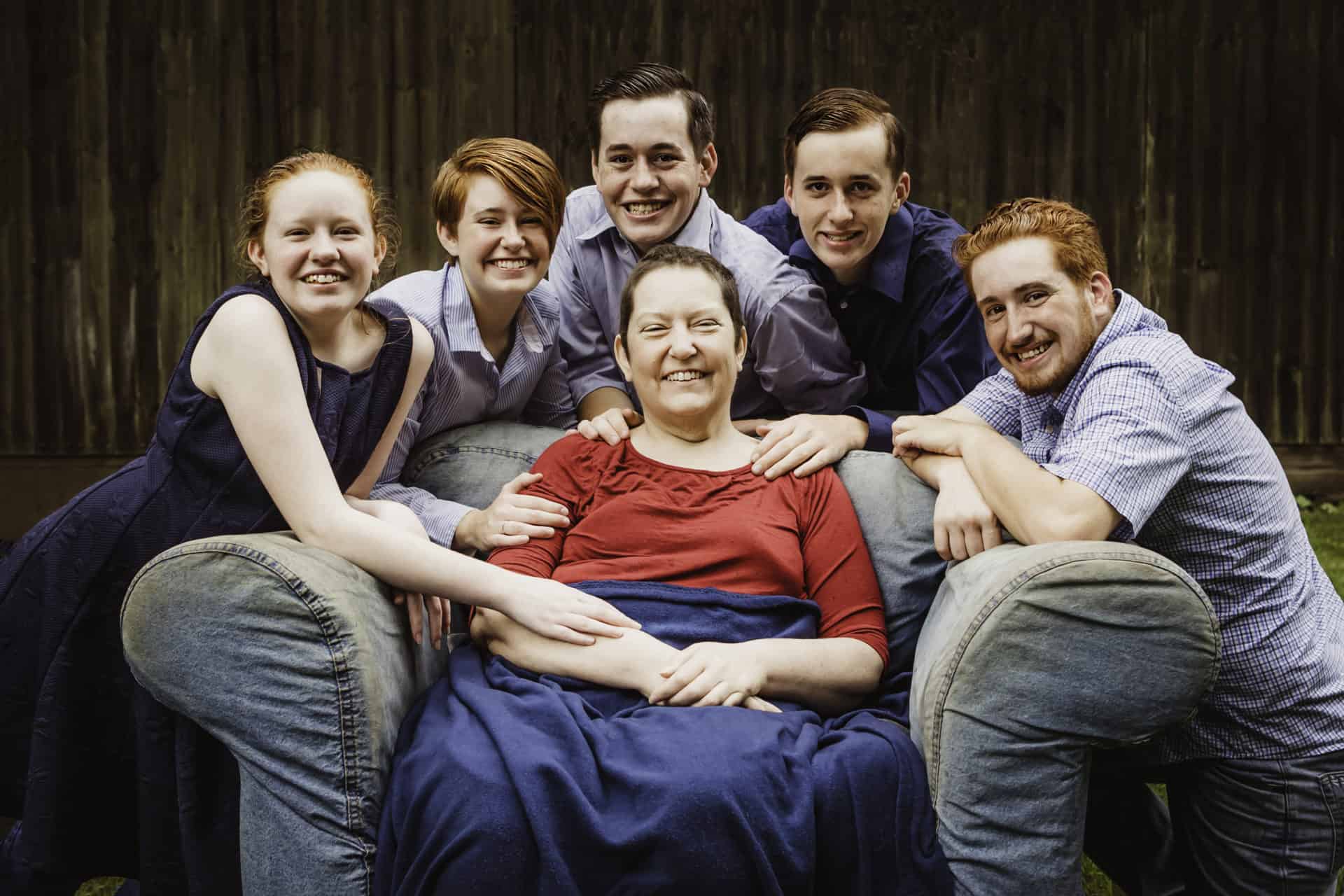 "Deb" was Shawn's wife.  Together, they were raising their five children (ages 14 – 21, at the time of service).  Though we did not have a lot time with Deb, we made the most of what we were given and planned some fabulous gifts for her children.
During our interview, Deb told us about her favorite moments with her children, each of their favorite recipes of things she made with/for them, as well as some meaningful family traditions.  While many of the gifts Deb selected are secrets and for the future, a few can be shared here.
Quilts made our of Deb's clothing that tell the story of her life and feature one unique center square for each child – her favorite memory with each of them, were given to them.  The quilts showcased Deb's love of books, piano, baking, crafting, sweet tea, yellow roses, her career as a teacher, her love of God, plus many more things that made Deb, Deb.
Each year, as a Christmas tradition,  the family handmade cards to send out to friends and family, along with a recent family picture.  On the first Christmas that the children had without their mom, they each received a shadow box framed with the first and last family pictures they took, as well as a handmade card that was left over from the year before.
As the kids move out of the house and get their own place, each will receive their favorite of their mom's recipes engraved on a cutting board.  Since a few have already moved out, this is something the younger ones have seen and are anticipating receiving. And on the first Mother's Day that Deb was not here to be celebrated, each of her children received a collection of her favorite books, "What Do I Know About My God?" and "Safely Home".
Deb went to be with her Lord & Savior on August 15, 2018.