Mulch for Mom 2023 will run from March 1 – March 21.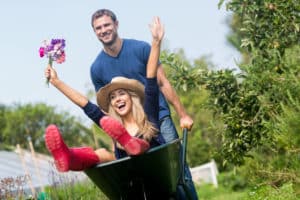 Purchase your mulch at a discounted price (delivery included) on our website while earning $2 per yard for LTBM, as well.
New this year is Topsoil!  All of you gardeners (and wannabe gardeners) get this premium topsoil with compost mixed in!
Minimum orders, delivery included: 10 yards of mulch.  5 cubic yd of top soil.
---
Prices:
Mulch, Double Ground = $25/yard
Mulch, Triple Ground = $26/yard
Mulch, Dyed (black or Brown) = $43/yard
Topsoil with compost mixed in =  $36/yard
---
If you have any questions before you order, please call Marc at 864-201-8032.
We thank you, and Marc Garhart of Marc's Mulch, for your continued encouragement.
---
ORDER HERE:
Oh no, looks like you missed this promotion. So Sorry.