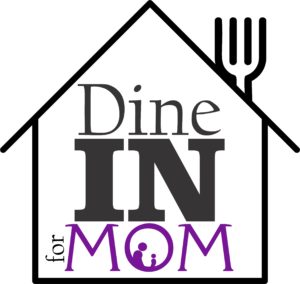 Dine In for Mom 2019 is a time for you to celebrate your friends, family, & those LTBM has had the honor of serving!  Host a Dine IN for Mom gathering in your home anytime during the 10 day window from March 28 – April 7 (if you need to stretch outside those dates, please let us know).  The style of event you plan is completely up to you – go casual or formal, have a full meal, just snacks, or dessert.  Host at anytime of day!  Invite your favorite people to your LTBM fundraising event.  Enjoy each other's company while you celebrate life and make a difference to future LTBM families.
How to get signed up…
Decide what day you will host your party
Share the deets (day,  location, theme) with us using our on-line registration form
We will add your party to the list of Dine In for Mom events (without the details – just by name only.  For Example: The Smith's Pizza Party, or The Anderson's Moms & Margaritas, or The Smarts Corn Hole Tournament).
We will send you a link to the Dine In for Mom donation page that you can include with your guests' invitations..
Then What?
Your favorite peeps will surely support your efforts, whether they can make it to the event or not.
There's a little competition between houses to see who can raise the most money (or goal is to have 50 events going on, each raising an average of $500).  That's so doable – think that's 10 couples donating $50 each, or 20 friends each giving $25.  You've got this!
We will provide you with a link to our "information video"  you can share this in your invitation, or choose to show it at your party.
We will also have an on-line silent auction for the duration of Dine IN for Mom.
Need some ideas? 
This list is not meant to be exhaustive, only to get your creative juices flowing.  You can choose to cook, have your guests brings food, or order food in – the choice is yours.

Breakfast, Anytime of Day!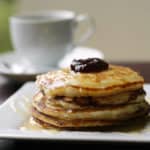 A stack of pancakes with some coffee and fellowship are always a cozy option.
A Dish & A Donation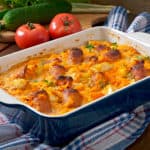 Have your guests bring their family's favorite dish to share.  We are all about a legacy – what's everyone's one keeper recipe?
A Cook-off! 
Y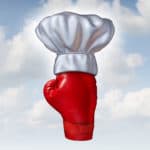 ou name the food: meatballs, sauce, wings, BBQ.  Your guests bring their best effort.  After a taste test, everyone votes for their favorite!
Mom's & Margaritas!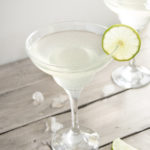 Think Jimmy Buffett – It's 5 o'clock somewhere!
Whip up your best cheeseburger, pull out the limes & turn up the Caribbean Music!
Make It a Formal Affair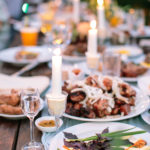 Are a a Secret Chef? Bring on your skill and impress your friends.  Or get several couples together & host a progressive dinner!  Each course at a different house – that's some fun!
Make It Sweet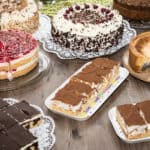 Everyone likes sugar!  Do desserts only!  Celebrate life's sweetest moments.
Movie Night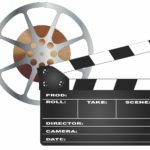 Host your friends or even a group of teens/kids.  Serve popcorn, candy, & soda.  Have their parents make a donation to LTBM.  Great idea for a teen that needs a service project!
Low Country Boil in The Upstate!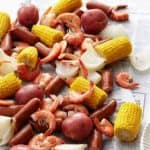 Your guests might jus feel like they are in Charleston for a few hours.  Boil it up, dump it out, dig in!  Plastic Red Checkered Table cloth (or newspaper) required. 🙂
Pizza, Pizza!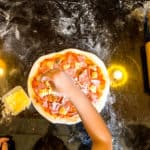 Everyone make their own pizza – or just order them in!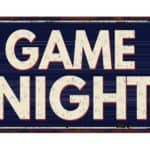 Host A Game Night
Bunco?
Taco Tuesday! (or Wednesday, we don't care)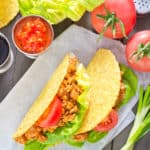 How about an easy peasy taco bar?  You make the meet, tell your guest to sign-up for a taco side (cheese, lettuce, salsa, guac, etc).
Corn Hole/Spike Ball/Horse Shoe Tournament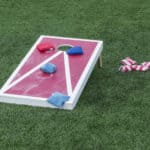 Take it outside!  Have some backyard fun.  Subs, hotdogs, burger.