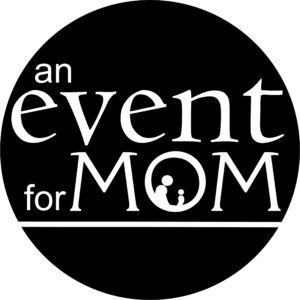 an event for Mom 2020 is where you get creative with a way to support LTBM.  You plan an event and invite your family, friends, and co-workers to join you in supporting local moms and dads who have been diagnosed with life threatening illnesses.  an event for Mom could take place at a park, a church, your office, your home, another local business – anywhere willing to let you host.
Ideally, it takes place during the  month of April 7 (if you need to stretch outside the month, please let us know).  The type of event you plan is completely up to you, although we do need to approve your event to be sure the theme supports the values of LTBM (mud wrestling would be a "No").  Invite your favorite people to your LTBM fundraising event.  Enjoy each other's company while you celebrate life and make a difference to future LTBM families.
How to get signed up…
Come up with an idea
Call (864-608-9819) or email us to get approval.  Pause….
Once approved, share the deets (day, location, plan) with us using our on-line registration form
We will add your event to the list of functions (without the details – just by name only.  For Example: Painting for Mom, Cycling for Mom, or a 5K for Mom).
We will send you a link to the donation page for an Event for Mom that you can include with your guests' invitations..
Then What?
Your favorite peeps will surely support your efforts, whether they can make it to the event or not.
There's a little competition between hosts to see who can raise the most money (or goal is to have 50 events going on, each raising an average of $500).  That's so doable – think that's 10 couples donating $50 each, or 20 friends each giving $25.  You've got this!
We will provide you with a link to our "information video"  you can share this in your invitation, or choose to show it at your party and even make ourselves available to speak at your event if you would like.
We will also have an on-line silent auction at the end of April.
Need some ideas? 
This list is not meant to be exhaustive, only to get your creative juices flowing.  You can choose to have your event only open to your invitees or make it open to the public.  If it's "public" we will add it to our website and eblast.
A Cake/Cookie Decorating or Cooking Class!
See if a local business would be willing to help you host this.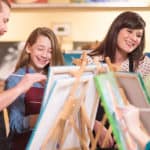 A Painting Night!
Get your brushes ready Picasso!  There are many local artists that would work with you to pull this one off. Easter Egg Decorating/Hunt!
Gather the kids, have parents donate filled eggs.  Everyone makes a donation to be able to hunt!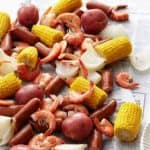 A Low Country Boil!
Throw down some newspaper and pour out the shrimp,  Kick back and let your friends dig in!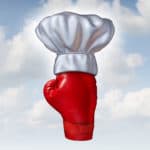 A Friendly Competition!
Who makes the best mac & cheese? meatballs? cake? chili?  There is one way to find out!